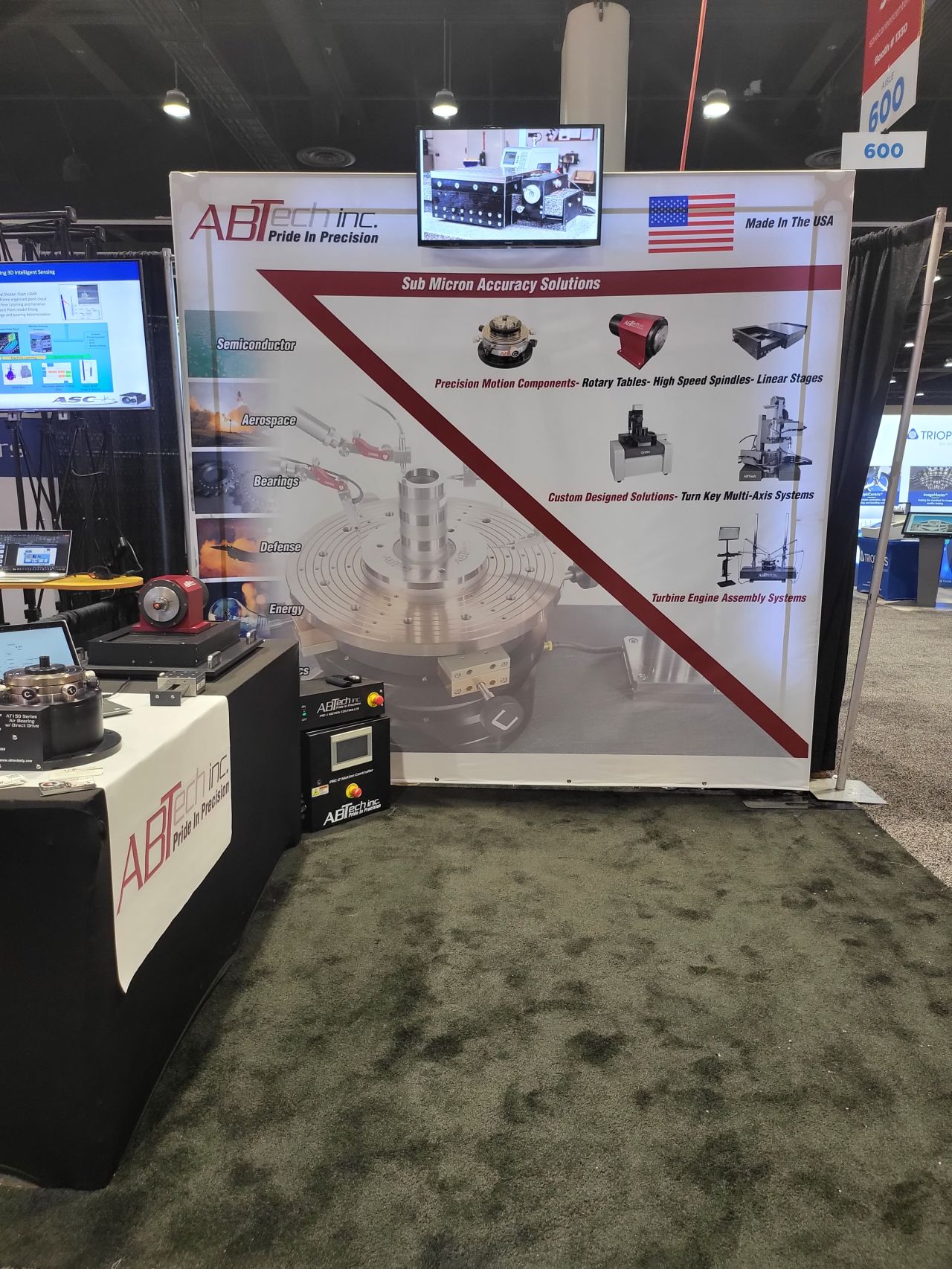 ABTech recently had a booth at Orlando's 2023 SPIE Defense + Commercial Sensing conference. It was exciting to attend one of the biggest shows in the industry.
While the turnout for the show was smaller than in previous years, the event was a success. We had many valuable opportunities to talk to attendees one-on-one and learn about current and upcoming developments in the optical space.
Overall Industry Trends
This year's conference in Orlando showcased the technological advancements that make defense and commercial sensing an exciting industry. Here are a few of the topics that people were talking about:
Autonomous vehicles: Improving sensors and techniques for interpreting sensor data, using machine learning for navigation, and the overall security of autonomous systems.
Advancements in laser technology: Increasing laser accuracy and precision, long-range sensing, and remote-sensing applications.
Freeform optics: Controlling the manufacturing complexity of freeform optical lenses, as well as potential and current applications, including lidar, photovoltaics, and surveillance security systems.
On the Exhibition Floor
The ABTech booth at SPIE had some precision air-bearing equipment on exhibit for attendees, and two of our team members were also on hand, discussing products and answering questions.
ABTech's precision motion devices include:
Using air bearings in our designs allows us to reach sub-micron accuracy, meaning we can support the production of innovative optic designs.
Many people from the U.S., Europe, and Asia stopped at our booth to examine ABTech's solutions. We found that most of the project engineers in attendance were looking for something specific, whether it was improving production or solving a problem. This focus naturally led to great conversations because custom solutions are a big part of ABTech's work.
The SPIE exhibition was an excellent opportunity for attendees to talk directly to our precision motion experts about how we collaborate to support their end goal.
Looking Forward
In August 2023, ABTech will be in San Diego, California, for SPIE Optics + Photonics and then in October 2023, it's on to one of the biggest SPIE conferences: Optifab. If you are attending, stop by our exhibition booth to see the equipment and ask us any questions you might have about our precision motion devices.
Next year's 2024 SPIE Defense + Commercial Sensing conference will be in Washington, DC. And we're already looking forward to the event as it's closer to home (ABTech is based out of Fitzwilliam, New Hampshire).
ABTech: Custom Solutions for Optics Manufacturing
Did business keep you from attending SPIE in Orlando? Well, there's good news. You can still talk directly to our engineers about precision motion applications. If you're reaching for sub-micron accuracy—call us. We'll work collaboratively to attain any challenging tolerance or tool performance goals you have.

Talk to ABTech about a Custom Solution