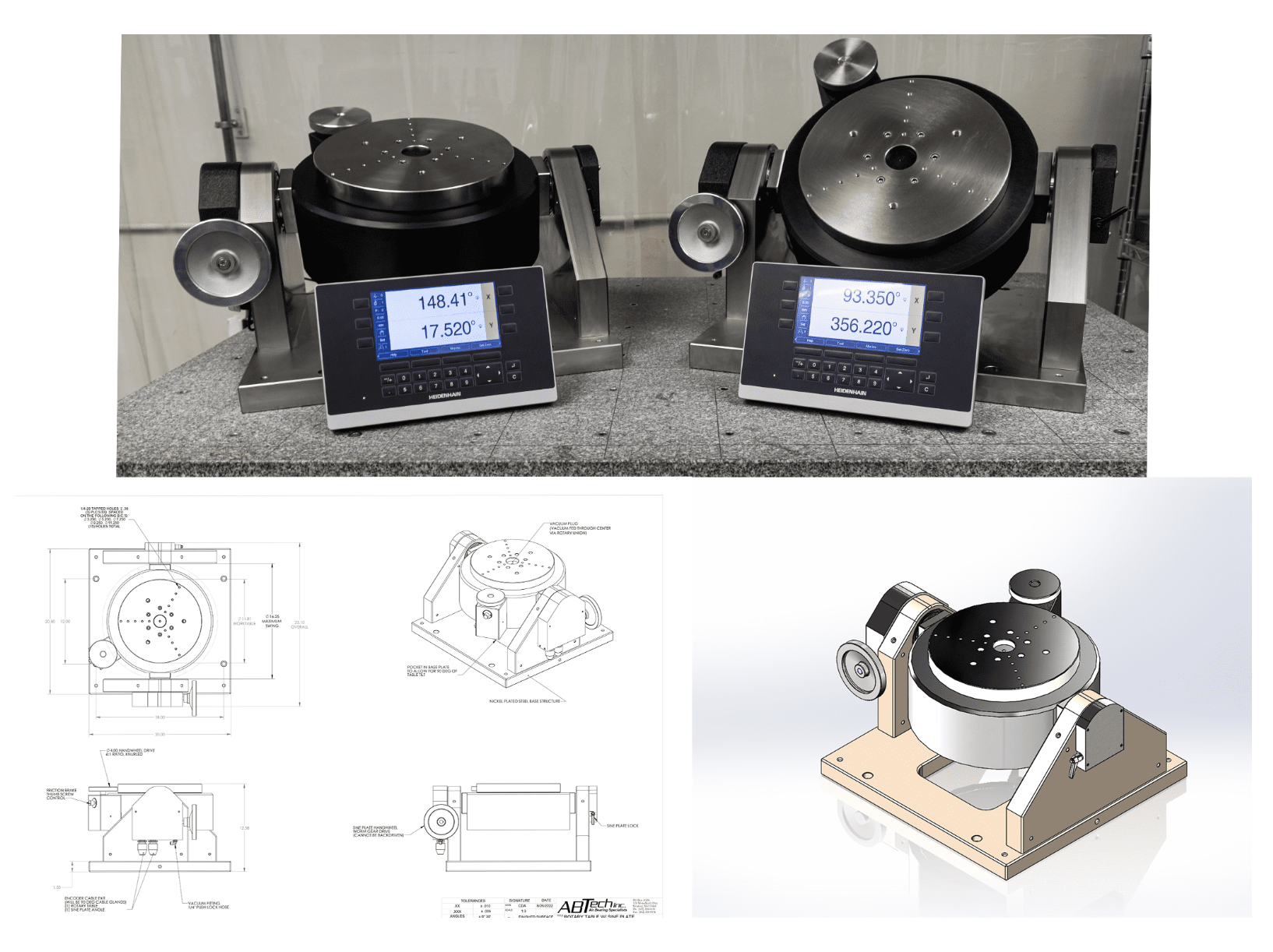 For many machine builders, there comes a time when off-the-shelf air-bearing devices will not suffice. Sometimes, an existing unit needs a custom component for a retrofit, say, to increase accuracy. And other times, like for new development projects, the air bearing design requires some expert input to achieve the desired results.
Partnering with an experienced air-bearing manufacturer may be the best way to design a machine that delivers tighter tolerances and better performance.
Let's explore the steps in the design process that help make an air bearing that's out of the ordinary.
Step 1: Scope Definition
The first question an air bearing manufacturer will ask is, "What is the problem you're trying to solve?" Designing with air bearings involves gathering details, such as accuracy, travel, part size, etc. But, most importantly, the air bearing design is centered around the machine's end use.
If you don't yet have a specification document or a clear idea of your final objective, that's okay. Together with the bearing manufacturer, you can work the process to define the tolerances you need or the errors you're looking to solve.
Don't rush this step. Air bearings are made to last. You might use this component for 20 to 30 years, so it's worth taking the time to identify exactly what you want.
Step 2: Engineering Design
Engineering is the step where the mechanical and electrical assemblies for your air-bearing design are defined. During this part of the process, your manufacturer considers how components will function together as a system. For example, many aspects of motor or encoder operation can translate into performance.
Sometimes engineering is simple. If what you need is to scale or adapt an existing air-bearing design, it speeds things up.
An engineering design should include the power and network arrangements, control packages, and other details to ensure it will integrate smoothly with your application. Your facilities manager may have to join the conversation.
Step 3: Production, Tuning, & Validation
It's time to build your air-bearing device. The manufacturer draws on their knowledge to incorporate all the pieces that make up your machine. Then comes motor & control integration and final tuning; this step is critical to getting tight control over positioning and velocity.
A rotary table is the simplest precision motion machine to fabricate because of its straightforward design. A more complex machine (such as a linear slide) will take longer for device development, performance analysis, and accuracy testing.
Custom Air Bearing Design with ABTech
At ABTech, we know that no two air-bearing design projects are alike. A customer may want to modify an existing machine with a custom part that's made to order. Or, when the goal is innovation, we find ways for customers to achieve accuracies they might never have thought possible.
We always take a partnership approach to the air-bearing design process. Putting our industry knowledge and expertise to work, we help you get the tolerances and tool performance you need.
Now that you know about the air bearing design process, maybe your next question is, "how quickly can I get a quote?"