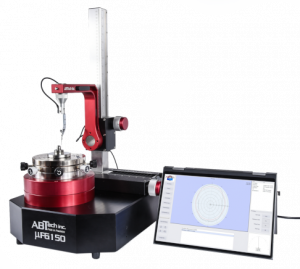 ABTech introduced the all-new MicroForm™ gage May 10-12th at the 2011 Optifab Conference and Exhibition in Rochester, New York, and September 20-22nd at the 2011 Quality Expo in Chicago, Illinois.
Demonstrations of the ultra-precision form measurement capabilities were performed including runout, roundness, flatness, parallelism, concentricity, and squareness along with the industry-specific custom wedge (ETV) option. Attendees commented on how easily and quickly these critical measurements are accomplished and saved for documentation traceability and statistical process control.
For more information on all of our metrology gages, get in contact with us today.