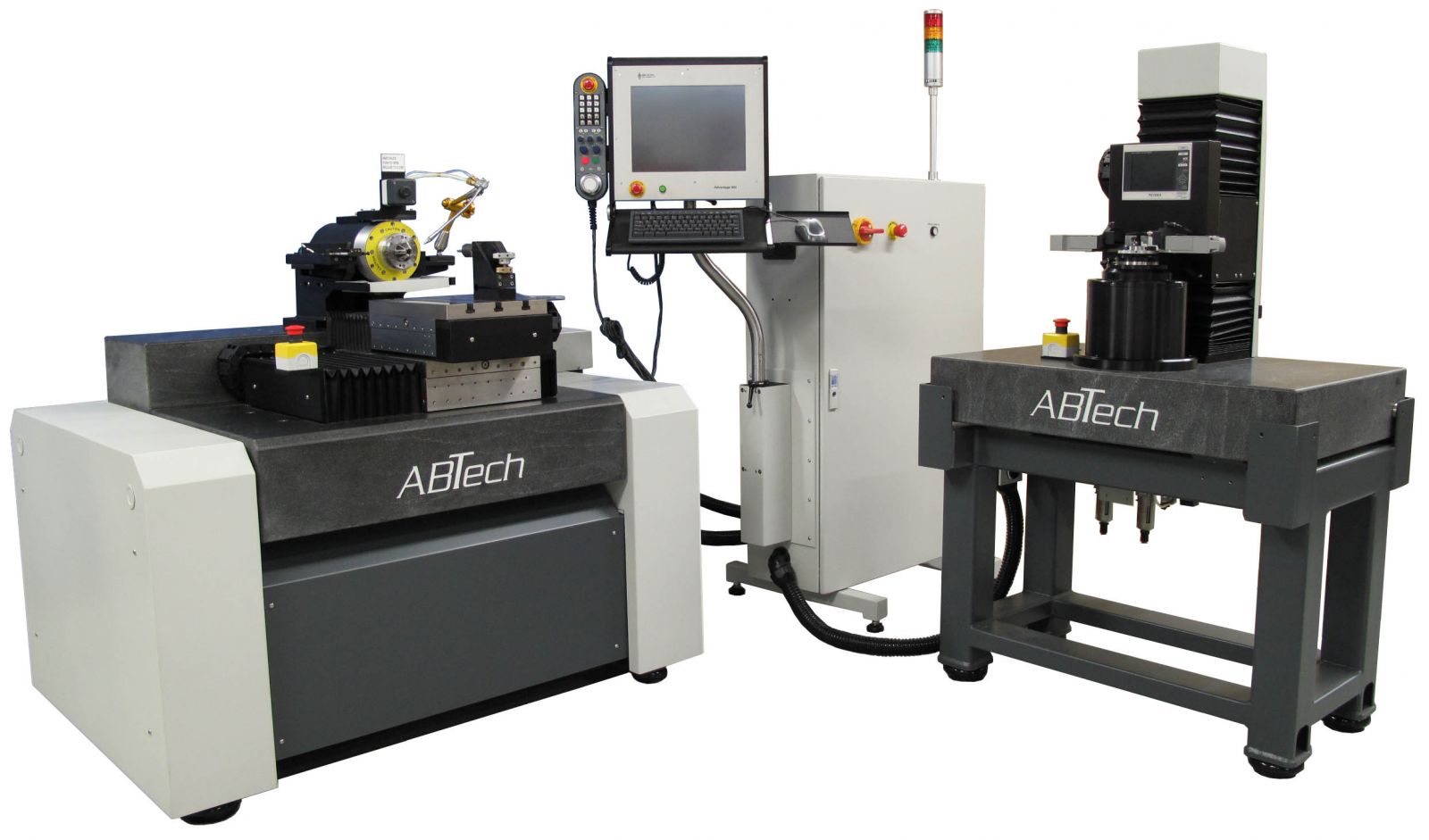 A leading manufacturer of OEM automotive parts contracted ABTech to design and manufacture a turnkey work cell to solve an international sourcing logistics problem. Increasingly tighter part tolerances on transmission parts were becoming more difficult to achieve through typical off-shore sourcing channels.
ABTech was called upon to develop a combination metrology and machining system that would measure valve shaft components and then machine precisely matched corresponding sleeves. Piece part cost concerns meant the system had to efficiently produce parts with high throughput and low scrap rate requirements in addition to being very accurate.
These air-bearing-based metrology and 2-axis lathe work cells began producing sellable inventory on the day of installation, bringing their automotive manufacturing back to the US.
Work Cell Features:
Metrology station with:

Vertical Z axis motorized linear air bearing column
Counterbalance pulley with air bearing sleeve
Motorized air bearing rotary table with part holding chuck
High accuracy non-contact laser micrometer

Machining station with:

Stacked X and Y-axis motorized linear air-bearing stage
High-speed air bearing spindle with pneumatic

collet

Granite surface plate with vibration isolation airbag base

Controller includes:

Delta Tau motion controller
Industrial PC with application software
Operator control panel with remote pendant