This past week Abtech received our highly anticipated new toy. The HURCO VMX 50 Di … (insert Tim "Tool Man" Taylor grunts here). A 3-axis CNC machine that is powerful and designed to handle the flexibility we need to for our custom applications that makes what we do here special.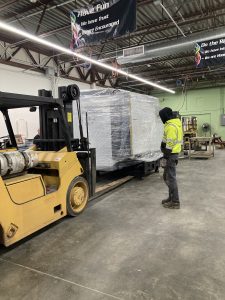 With coolant thru, to keep it as cool as the dudes that man this bad boy, and it also sports 50″ x 26″ X 24″ axis travels (Toolman grunt). We even added a 4th axis…because, you know, why not? … grunt, grunt! This added axis gives us increased machining capabilities for the more complex features that we are regularly contracted to provide our clients. This is our 3rd Hurco CNC machine, but yet the biggest, to better produce larger and more complex products that are increasingly in demand.
Abtech's commitment to high quality is not only evident in the products we design, engineer and manufacturer but also in the quality of tools we choose to use. With an increasing backlog and growing client list we are investing in our production area to increase efficiency, productivity and maintain an unmatched level of quality throughout our industry.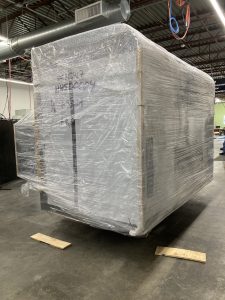 As the truck arrived and the machine was unloaded the excitement was palatable. Crowds developed, people cheered, some even say there were tears of joy. "It's a Christmas miracle!" was heard, but source is unknown.
Alfred "Alf" St Laurent, Production Manager, was quoted as saying, "The only thing it can't do is brew beer!" A small compromise when all the other things this machine is capable of are considered. Alf quickly recovered from this let down when he realized that the 15,000 RPM spindle will be able to help him take his notorious shaken soda trick, he likes to pull on new team members, to the next level!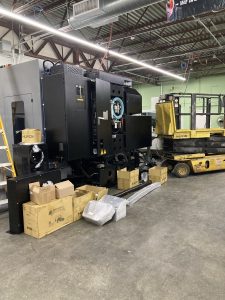 Chris Abbott, Chief Operating Officer, "Due to the custom nature of our products, we continue to use the Hurco Conversational milling machines as they are very versatile and allow our machinists to fully program at the machine." After instructing Alf to remove the Coca Cola can from the machine, he continued "Even if we are only making 1 or a few at a time, the efficiency of the programming and the precision of the machine directly supports the utmost quality we require in all of our products."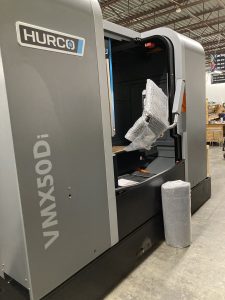 Abtech has committed themselves to greatly increasing our machining capabilities and production capacity in the coming year. Would you like more features on our newest machines as they arrive and are implemented into our production facility? Follow us on LinkedIn and Twitter for more updates like this…