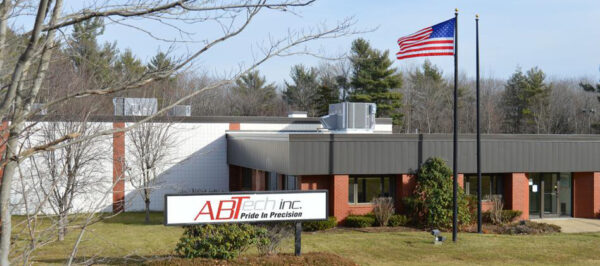 The year 2021 is just about coming to an end, so we thought now would be a good time to look back at some of our, well, good times! ABTech started in 1998, and with 23 years under our belt, we have seen and done a lot. With company-wide activities, we have stayed connected with one another. With exciting projects and visitors, we have been able to stay interested in our work, and versatile. And with working in the community, we have maintained a greater purpose. It goes without saying that ABTech has stayed busy over the last couple of decades. So let's take a quick walk down memory lane.
Staying Connected with One Another
We work hard at ABTech, but that does not mean we have any lack of zest. Over the years, we have had our fair share of fun here. From our monthly scheduled company-wide meetings with donuts and snacks to our scattered cookouts and luncheons, we are always finding new ways to have a good time and connect with one another. We hold a lot of pride in our culture and are lucky to have such a great group of people here.
Exciting Projects & Visitors
ABTech has had the opportunity to work on some really interesting projects and with some great people through the last couple of decades. For example, we designed a set of three high-speed air-bearing spindles used for an image scanning system to inspect the European high-speed rail system. We even worked with NASA on the NuSTAR telescope. And these interesting projects led us to a visit from United States Senator, Jeanne Shaheen. It is safe to say that nothing is ever dull around here.
Giving Back to the Community
While we have fun and work hard, we also make sure to always give something back. Working for the community is something that all of us here at ABTech can get behind. Over the years we have raised money for the Norris Cotton Cancer Center of Dartmouth-Hitchcock, collected holiday gifts for local charities, and more. Ken Abbott, President of ABTech, has even participated in various programs, such as the Young Entrepreneurs Academy at Keene State College, to help students learn and grow into business owners. Giving back to the community is undoubtedly one of the most important things to us.
Pride in People & Precision
These years have been full of great experiences, that is for sure. But what all of this boils down to is our "Pride in People" and "Pride in Precision" philosophy. Without our people, we would have no culture, no activities, no output to the community, nothing. Without our precision, we would have no projects, no interesting visitors, nothing. The pride we put in our people and our precision is the backbone of the last 23 years. And we cannot wait to see what the next 23 have in store.