For the second year in a row, we have realized an increase of more than 50% in shipped orders from the year before! "Thank you" to all of our customers, suppliers, and selling partners for your continued support. We are proud to have maintained so many loyal customers that have honored us with their business over the years. We are equally excited for all of the new customers that have selected us as their preferred supplier.
With this sustained growth, we will continue to add more manufacturing equipment and skilled personnel to ply their craft. These investments will increase our overall capacity and help bring our turnaround times in line with customers' expectations.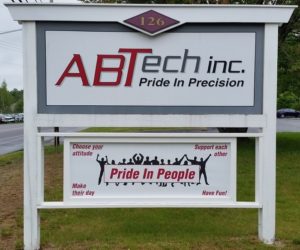 We have not been complacent on the engineering side either. A new, more compact MicroForm roundness gage was rolled out, several mechanical improvements and software enhancements were incorporated into our line. We designed our own gage head to meet the demand for lighter probe tip force with higher frequency response for the most critical applications. A budding partnership has also begun for 3D non-contact measurement platforms.
All segments of our business are showing strength. Demand for our ultra-precision measurement gages, jet engine assembly systems, and custom engineered motion equipment remains strong and serves as proof that we provide a needed niche.
Significant Highlights:
Introduced a new MicroForm Gage model µFG100 and incorporated improvements to all articulating arm designs
Launched joint program to supply ultra-precision multi-axis metrology platforms for 3D non-contact imaging and measurement applications
Supported new customers with on-site installation and training throughout the US and abroad
Added 2 more machinists and 1 grind specialist to our manufacturing team
Added a Technical Sales/Applications Engineer to increase presence at US manufacturing companies
Added another large Hurco CNC milling machine
Bought duplicate grinding machines to double capacity and allow some to be dedicated with specific setups reducing lead time and cost
Bought a large Blanchard grinder for added size capacity and reducing grind times